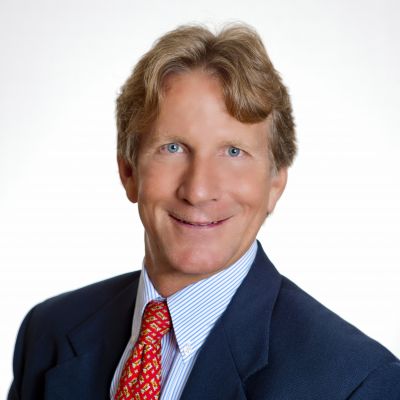 John Harshman
John Harshman established Harshman & Company, Inc. in 1989 as a full-service commercial real estate brokerage firm with specialties in development opportunities, property management, sales and leasing office, retail and industrial properties throughout Sarasota and Manatee counties.
In the years since, John has completed sales with a transactional volume in excess of $250 million, leased nearly 1 million square feet of commercial space and orchestrated urban property sales entitled for more than 5,000 residential units and hotel rooms.
In addition to his business, he has been deeply involved in civic and community affairs, as well as professional organizations in the area.
Since 1984, John has been a member of the Sarasota Association of Realtors' Commercial Investment Division. In 1993, he served as the group's president, and five years later, his professional colleagues and peers awarded him the group's "Commercial Broker of the Year."
In 1991, John began a long affiliation with the Greater Sarasota Chamber of Commerce, helping to steer the organization through an unprecedented period of growth. He served on the group's Board of Directors and chaired the Governmental Affairs Committee from 1991-1996. In 1994, he was awarded the Chamber's "Chairman's Cup" for outstanding achievement and dedication to the community.
In 1993, John graduated from Leadership Sarasota, an active educational program that informs citizens about the community and seeks to cultivate and prepare future leaders.
That same year, he won the first of several top awards in Tae Kwon Do, a Korean martial art. In 1993, he received a gold medal for a statewide sparring and poomse (forms) contest, and went on to become a national sparring champion in his age and weight divisions. A year later, he earned a national gold medal for sparring, and captured the same award statewide for poomse and sparring.
In 1995, John was asked to take over the presidency of Girls Inc. as it struggled to reverse a series of financial and professional challenges. When he left the post in 1997, the group had positioned itself for a bright and prosperous future that continues to this day.
It was during that same period that John earned the prestigious rank of a 5th Dan Black Belt, reflecting a level of expertise in the sport that very few participants ever attain.
The following decade saw his civic and commercial real estate work expand significantly. In 2002, he was named Chairman of Sarasota County's Public Facilities Finance Advisory Board, a County board that reviews and makes recommendations to the Board of County Commissioners on the very complicated and often politically charged topic of impact fees and related facilities. He would occupy the chair for the next seven years.
In 2003, John was appointed to Sarasota County's Environmental Lands Oversight Committee and that same year was named president of the Association of Downtown Commercial Property Owners Inc., a post he would hold through 2005.
With the beginning of this decade, he shifted his civic focus once again. In 2011, he embarked on a three-year term on the City of Sarasota's Community Redevelopment Advisory Board, a citizen group that counsels the municipality's CRA. The CRA was established in 1996 to provide tax increment funding for community infrastructure projects to improve the downtown area. John served as chairman in both 2012 and 2013.
In the same vein, in 2012 John was named president of the Downtown Sarasota Alliance, an alliance of business and residential groups formed to help support and promote the downtown and further the principles established by the city's Downtown Master Plan 2020.
Taken together, his detail-focused professional work and dedication to civic causes have made him among the most sought after commercial real estate brokers in the Southwest Florida region.
What some of our clients have to say about us
Harshman & Company acted as agent when we bought the 6.2 cares that became the CitySide apartment complex. John guided us through a very complicated transaction, using his extensive network of business contacts to help us both pre-purchase and post-purchase.
- Bruce Weiner, President of Longboat Enterprises LLC
John's insight and market knowledge was simply invaluable to our firm in the decision making process as it relates to entering the Sarasota marketplace.
- William P. "Billy" Glass, President of Gentry Mills Capital
We have been working with John Harshman for over 20 years and are very pleased with his services. Living out of state, it is essential that we have someone who we can trust to manage our properties well. John maintains a good relationship with our tenants and makes sure that repairs get done in a timely fashion. We highly recommend John Harshman.
- Robert and Maryann Hinden